When studying sales data at the beginning of 2015, we discovered that including 2 or more pictures gives your product sales a little boost.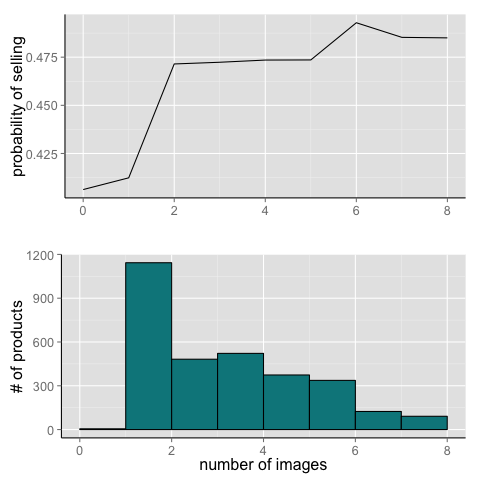 However, even having at least 2 photos is not the only thing that helps drive interest and sales. Photos of your product should be clear, show the actual product, give examples of what it can do, and really show the pride you have taken in your project. 
Here are some products on Tindie that are excellent examples (click on the link to view all of the photos on the product page):
Additional tips:
Provide good lighting and eliminate glares

Ensure your photos are clear and not blurry 

Avoid distracting backgrounds. Plain backgrounds make your product "pop" on the page and highlight the product itself, not what surrounds it

Provide some context! If your product does something special, be sure to show that.